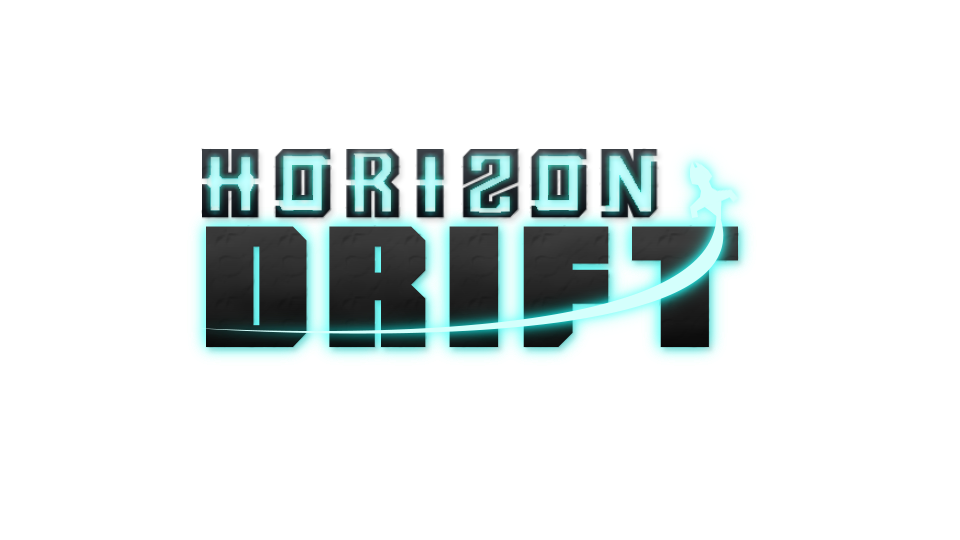 Horizon Drift
A downloadable game for Windows, macOS, and Linux
Put your helm on and challenge the speed of light in frantic and intense races set in a futuristic environment.
Defy gravity with the Anti-grav system that allows ships race through intrincate rollercoaster-like tracks.
Boost your speed up with the particle engine and watch space-time bow down to your will.
This is Horizon Drift. The future of racing on your hands.
---
This is a Prototype product, meaning that it is rather a game concept test than a complete game. Feel free to express your constructive critiques and take it as the prototype it is. But, overall, enjoy!
---
- CONTROLS -
| | | |
| --- | --- | --- |
| ACTION | KEY | BUTTON (X360 CONTROLLER) |
| Move forward | W | RT |
| Move backwards | S | LT |
| Turn Left | A | Left Joystick (Left) |
| Turn Right | D | Left Joystick (Right) |
| Move left | N | LB |
| Move right | M | RB |
| Slam left | 2x N | 2x LB |
| Slam right | 2x M | 2x RB |
| Boost | SPACE + W/S | A + RT/LT |
---
Horizon Drift is a high-speed racing game where the player takes control of anti-gravity ships armed with powerful particle engines that boost the pace to even greater stages. Horizon Drift presents frantic races of 16 pilots that will struggle for victory in intense rollercoaster-like tracks.

Horizon Drift's core is the speed. Everything from the gameplay mechanics to the visual style of the game focuses on giving the player the sense of defying light. The basic controls of the ship are accelerating, performing a lateral shift either to assist driving or to hinder opponents, and using the particle engine boost that will provide the player an extra speed at the cost of a limited energy reserve.
Races take place in a futuristic environment: an advanced neon city where the track unfolds in intricate shapes and vertiginous ups and downs between buildings. This is be possible thanks to an anti-gravity (or magnetism) system that allow the ships to stay close to the tracks no matter what their shape and orientation is.
---
- Developers -
Andrés Valencia - ams.itch.io
Eric Oliver - saprolin.itch.io
---
- Free source audio -
Game Theme: Log Horizon Opening Instrumental [Astra Cat], by Astra Cat (https://www.youtube.com/channel/UCWU9ITfsXMWI46bR_ibCDLA) (CC BY)
Main Menu Theme: B1 by AJC HearTattacK
(https://www.freesound.org/people/AJC%20HearTattacK/) , remixed by Timbre (http://www.freesound.org/people/Timbre/), remix #3 of 116327__AJC_HearTattacK__B1.flac (CC BY-NC 3.0)
Sound effects by: Michel Baradari (http://www.apollo-music.de/)(CC-BY 3.0) and ejfortin (https://www.freesound.org/people/ejfortin) (CC BY-SP)
Download
Click download now to get access to the following files:
HorizonDrift_WIN.zip
115 MB
HorizonDrift_WIN64.zip
116 MB
HorizonDrift_MAC.zip
126 MB
HorizonDrift_LINUX.zip
126 MB